Chief Editor's Desk
NOUN International Journal of Peace Studies and Conflict Resolution (NIJPCR)
 Chief Editor's Desk
The NOUN International Journal of Peace Studies and Conflict Resolution is a product of the Department of Peace Studies and Conflict Resolution of the Faculty of Social Sciences, National Open University of Nigeria. The vision behind this academic Journal is to be able to promote research culture among the academia for the enhancement and development of the intellectual capacity of both the authors and the readers.
The journal will also aid the promotion and assimilation of the values of Peace and Conflict Resolution in our societies. The Journal is an annual publication but may also feature special editions as may be deemed fit at any material time. The articles in this Journal have been carefully selected, effectively peer reviewed and edited by the Editors who are tested and proven in their various fields of study and practices as seasoned academician and practitioners and I believe it will be a worthwhile reference material.
It is very important to note at this juncture that the production of this Journal would not have been made possible without the support of the immediate past Vice Chancellor of the University, in the person of Prof. A. U. Adamu who not only established the Department of Peace Studies and Conflict Resolution but also approved the production of the Journal.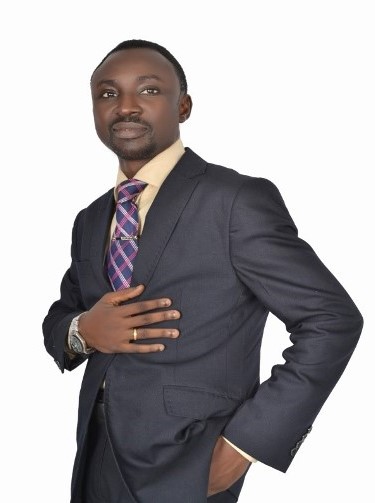 I must of necessity appreciate my dearest and result oriented Prof. Ganiyat Adejoke ADESINA-UTHMAN who against all odds supported my proposal and motion for the creation of the Department and under whose tenure as a Dean the Department was established and the journal project was also set in motion, God I sincerely appreciate the Editors who worked tirelessly to ensure that this vision came to a reality. Worthy of commendation also are my colleagues in the Department in the persons of; Prof. Hakeem Ibikunle Tijani, Dr. Olabamiji Oyebode, Dr. Mathias Jarikre, Dr. Adeola Adams, Dr. Basil Ibebunjo, Dr. Orebiyi Taiwo  and Mrs. Anthonia Okonye whose overwhelming support and efforts have continued to sustain the Department. I also sincerely appreciate all persons who have given their support for the actualization of this dream, may God blessed you all.
The Editor-in-Chief:
Dr. Iroye Samuel Opeyemi
(Associate Professor of Strategic Studies & Conflict Resolution)
Department of Peace Studies and Conflict Resolution
National Open University of Nigeria
Phone: 08033337207
E-mail: siroye@noun.edu.ng